Palm Desert isn't just known for its hot springs and relaxing spas; many talented musicians, teachers, and artists live in the area and share their work with older adults. Below you'll find a list of available freelancers. Please note that we update this page at the end of every week; be sure to check back regularly to see new performers, fitness gurus, and more!
If you are ready to book one of the following freelancers, please complete our order form and we will contact you within 24 hours.
Fitness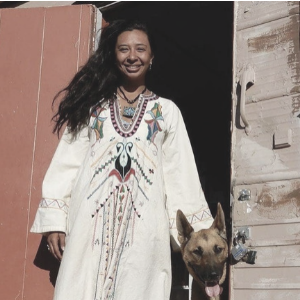 Kika R.A. - Chair Yoga
Kika began her yoga practice with injuries and learned to modify poses to make them accessible for her body and range of motion (gentle yoga). She applies this knowledge when working with the senior population when she prioritizes personalized sequences for everyone's benefit. Kika understands that seniors experience a lot of change, both in mind and also body, and believes in the power of yoga to bring awareness and compassion.
$75 per class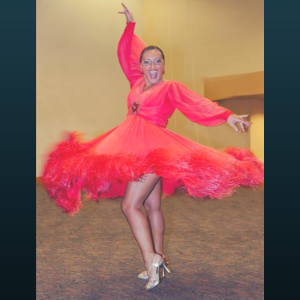 Joanna L. - Dance Classes
Joanna began her professional dance career in Portland, Oregon in 1994. She trained and worked at local independent dance studios, as well as Arthur Murray, an international chain of studios. She also trained with numerous professional dance coaches, attended workshops, took part in exhibition shows and taught for Princess Cruise Lines. Joanna has choreographed and performed routines with local celebrities in various charity dance events, such as "Dancing with the Desert Stars", "Dancing with Our Stars", and "Dancing with the Palm Springs Stars". She provides quality instruction in the following dances: Cha-Cha-Cha, East Coast Swing, Foxtrot, Hustle, Mambo, Merengue, Nightclub Two-Step, Rumba, Salsa, Tango, Waltz, and Wedding Dance Routines. Shall we dance?
$120 per class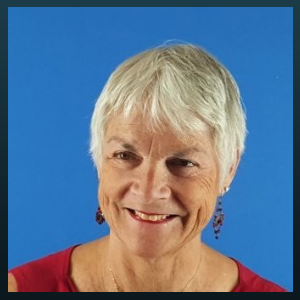 Melinda L. - Fitness Instructor [Zumba, Yoga & Dance]
Melinda is an enthusiastic fitness instructor with many years of experience working with the senior population. She is dedicated to helping as many people as possible live happy, healthy and active lives. Melinda specializes in yoga (both chair, mat & water), Qi Gong, as well as dance and movement classes. Her fitness certifications include: Zumba, Zumba Gold & Zumba Gold Chair; Ai Chi Certification, Yin Teacher Training; Restorative Yoga; 200-hr Yoga Alliance Certification, Silver Age Yoga Training, Aqua Yoga Teacher Training, Yoga Nidra Teacher Training, and Yoga Meets Dance Training. She also dances & teaches Hawaiian Dance...Hula.
$80 per class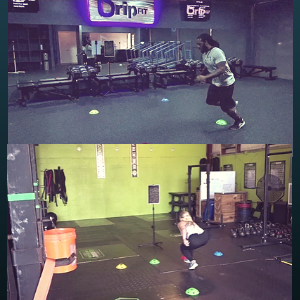 Gregory M. - Fitness & Wellness Classes
Gregory is the founder of Mind.body1, a fitness studio dedicated to improving motor skills, memory, stress management, and more with a scientifically proven method. He believes that just like other body parts, the brain is a muscle which must be exercised and utilized. He loves to connect with people and provide positivity and encouragement. Gregory's method of teaching at Mind.body1 incorporates cognitive conditioning which applies for all ages. Activities range from simple stretching techniques to engaging in cardio workouts by playing games and walking towards multi-colored props (see picture above).
$75 per class
Lecturers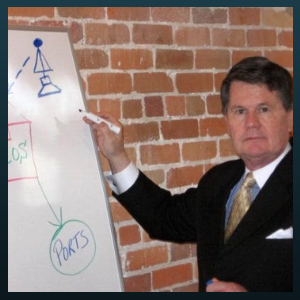 Philip W. - Lecturer & Scholar
Philip has been lecturing both in communities and also academic settings for 20 years. He is very high energy and has developed an educational approach which appeals to both high school students and seniors alike. His background includes historical music, biblical research, and global cultures, including those within South East Asia and China. Philip also worked in finance for many years and maintains expertise on economics as well as energy.
(Please inquire about pricing)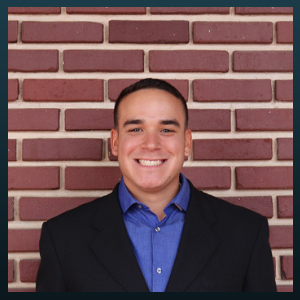 Albert L. - Lecturer on Technology Trends
Albert is an IT professional from Palm Springs, CA. He is a recently transitioned Veteran from the US Army, and currently works as Regional IT Support for the Desert Clinic Pain Institute in the Coachella Valley region. He loves giving knowledge to seniors educating them on how new Technology Trends can benefit their lives on a day to day basis. He provides the right tools and knowledge enabling seniors to be more independent.
$110 per lecture [includes Q&A session]
Classes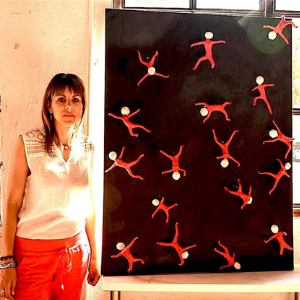 Veronica A. - Art Teacher
Veronica was born in Aguascalientes, Mexico and immigrated to Palm Springs at the age of seven. From an early age, she began drawing and painting to feel connected to the world. She considers herself a Mexican-American artist and specializes in abstract expression. She primarily works with oils as well as mixed-media. Veronica looks forward to apply everything she learned when she taught at the Monart School of Art for seniors. She offers fun, creative and engaging classes for adults with a positive attitude and environment. Classes include: drawing; painting, oil pastels; watercolors; chalk pastel; mixed media; and collage.
$120 per class [includes supplies if necessary]
Animal Therapy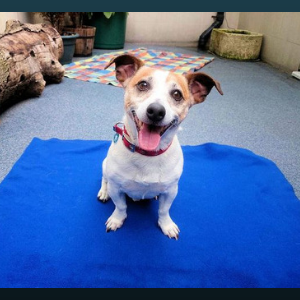 Gabriella M. - Animal Therapy with Samwise
Gabriella has a six year old, service-trained Jack Russell Terrier named Samwise who absolutely adores pets and cuddles. He is very calm, polite and gentle. Samwise has been Gabriella's main "greeter" for all of her doggy daycare and boarding clients during the past three years. Gabriella would love to bring Samwise to your facility where he can give some love to the residents!
$80 for two hours of pets and cuddles!