Below you'll find a list of available freelancers near Marin County, California. Please note that we update this page at the end of every week; be sure to check back regularly to see new performers, fitness gurus, and more!
If you are ready to book one of the following freelancers, please complete our order form and we will contact you within 24 hours.
Musical Entertainment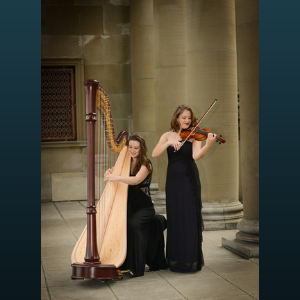 Katrina Z. - Violinist & Singer
Katrina was raised in a musical family in the North Bay and earned her Bachelor of Music Degree in Vocal Performance at Lawrence University in Appleton, Wisconsin. While there, she studied voice and violin while also studying Anthropology and ultimately earning a double-degree. Katrina specializes in Irish and Celtic music as well as classical vocal music in a variety of languages, ranging from French to Italian. She often performs her sister, an accomplished musician and harpist, and other musical colleagues and artists. In addition to music, Katrina is an activities therapist for isolated seniors in the Bay Area, and truly loves sharing her passion for the arts with older adults.
$180 for show (includes two musicians)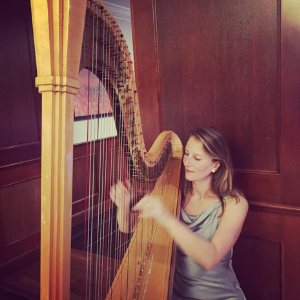 Sarah Goss, Solo Harpist
Sarah Goss started playing Classical Harp at High Wycombe Music Centre aged 14. After reading Music at York University she took up a residency in Dubai, UAE, performing classical and popular music as a soloist and half of the Lorelei Flute & Harp Duo. She has toured all over the British Isles and has also played in much of Europe and in the USA with appearances on national television in the UK, Greece, the UAE and Thailand. Sarah was based in Oxford, England for 13 years where she regularly gave solo, duo and chamber music recitals, appeared as a concerto soloist, performed with various orchestras and ran a thriving teaching practice, regularly putting on Masterclasses and Workshops for her students. Also a qualified Iyengar Yoga Teacher, Sarah gave weekly classes in Thame and at the Culham Centre for Fusion Energy. Sarah recently relocated to San Francisco, California where she continues to perform and teach.
$180 per show | Listen to Sarah here!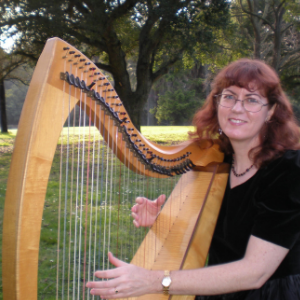 Margaret D. - Solo Harpist OR Duo
With an enchanting repertoire of Classical, Celtic, Renaissance and Medieval music, Margaret has been performing professionally for over 10 years for all sorts of events. Sophisticated and elegant, the gentle music of the Celtic harp makes an unforgettable addition to your activities calendar. Margaret holds a degree in music and is past Chairman of the Board of the Bay Area Folk Harp Society. Margaret also performs with her husband in their award-winning duo. Their delightful repertoire ranges from upbeat jigs and reels, to beautiful harp tunes, show tunes from Broadway musicals, favorite singalong folksongs, and much more! They are both classically trained singers, and between them they play Celtic harp, guitar, flute, octave mandolin, recorders, tin whistle, and percussion. Performing highlights have included Herbst Theatre, Freight & Salvage, the Walnut Creek and Mill Valley Art & Wine Festivals, and in 2008 they performed in the Disney movie Bedtime Stories.
$120 per show (solo harp) | $200 per show (duo) | Listen here!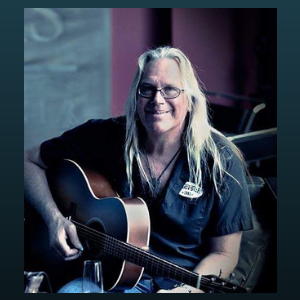 James P.R. - Vocalist & Guitarist, Classic Rock
James is a vocalist and guitarist known for solid chops, musicality, and engaging, powerful performances. He is most recognizable as the leader and singer-guitarist for the Deadlies. James has performed over 200 dates last year both solo and with the Deadlies, and completed the 10th season of the TV show, "Creepy KOFY Movietime" with hosts Balrok and No Name airing Saturday nights. James also plays at venues including BottleRock Festival, Rockbar Theater, and City Winery Napa.
$120 per show | Click here to listen!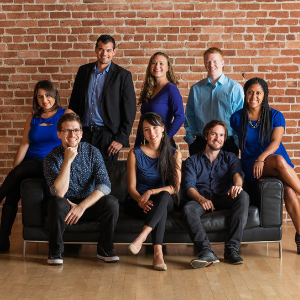 Vocal Edition, A Capella Group
Vocal Edition is an eight-person a cappella group based in San Francisco that infuses creativity, diversity, and musicality into unique vocal arrangements. We are young men and women from a variety of careers and professions brought together by a passion and love for music. Our repertoire is an eclectic mix of pop, alternative and R&B songs that masterfully intertwine the past and present. If you love complex harmonies, interesting arrangements, and soulful voices you'll love hearing our group!
Please inquire about pricing | Listen to Vocal Edition here!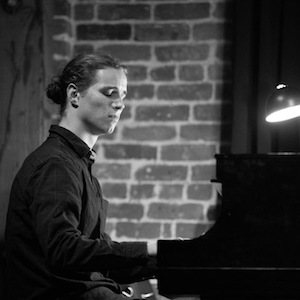 Morgan M., Jazz Band (piano, bass, vocals, drums & guitar)
Pianist, Morgan Maudiere, from Sedan, France, brings the groove, the swing, and all the rest. He regularly performs with international recording artists, Kalil Wilson and Susana Pineda in addition to his own jazz formations. Fun, upbeat and charming he puts on a performance that will have you smiling all the way through! 
Please inquire about pricing | Link to Soundcloud page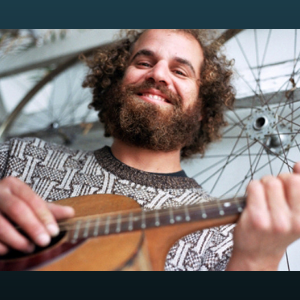 JimBo T., Guitar, Harmonica & Banjo (Available as Band)
JimBo has been playing in a band since 1992. He performs all kind of music, including bluegrass, ragtime, blues, country, cowboy, folk, swing, klezmer, early rock-and-roll, and more! JimBo also performs as a soloist and also within a duo, trio, or quartet as needed. Your residents won't help but smile and laugh through JimBo's uplifting and upbeat performances.
$120 for solo show (price increases with other players) | Click here to listen!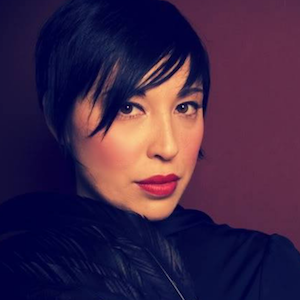 Francesca L., Singer-songwriter (piano & vocals)
Francesca Lee writes honest and soulful songs that tell intimate stories of the human heart. She is best known for her rich velvety voice and stripped-down acoustic style in the folk/pop genre. Francesca has been headlining with her band, The New Believers, at high profile NoCal venues like Yoshi's, Café Du Nord and her home base, Hotel Utah. Selected for inclusion for the KFOG Local Scene 6 CD, Francesca was featured in a live broadcast and interview from San Jose on the station's Morning Show to celebrate the station's Local Music Month.
$120 per show | Link to Francesca's music video
Workshops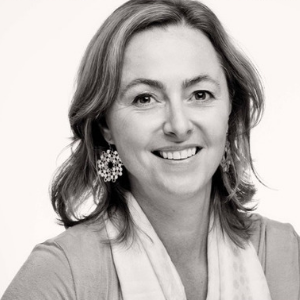 Barbara Piper, Poet and Life Coach
During her workshops, Barbara uses poetry to spark meaningful conversation. Barbara reads from her own work and invites others to bring and share their own poetry. Poetry is often an expression of deeper, inner feelings and emotional material. Whatever comes up during the workshop, Barbara will gently hold the conversation. Barbara is from Holland where she worked as a director at an assisted living facility
$125 per workshop | No writing experience necessary!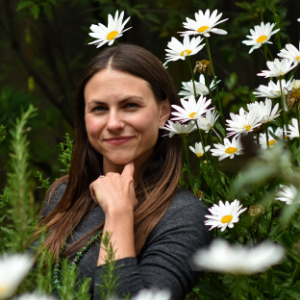 Sarah O., Relationship Coach & Lecturer
Sarah is both a relationship coach and also community manager at Silvernest, a matching service for seniors to find housemates. Sarah believes that relationships hold the key to well-being and success. During her workshops, Sarah helps people develop skills for healthier relationships. All levels of romantic relationships are welcome: single, partnered, or anywhere in between.
$100 per group workshop | Please email for more details about Sarah's classes
Lectures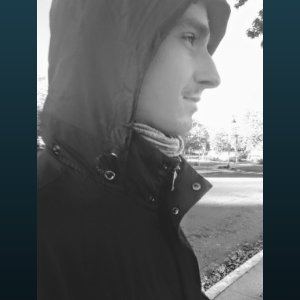 Alex L., Lecturer - Health & Wellness
Alex holds a Bachelor's of Science in Computer Science from UC Santa Cruz, where he graduated from in Spring 2018. He also has an AA: Mathematics, AS: Physical Sciences, AA: Liberal Arts Natural Science all from College of Marin. He is also a pianist and very health conscious; he looks to help himself by helping others and sharing his knowledge. Alex currently studies nutrition, healthy habits, yoga, meditation, music, and gourmet health cuisine, and he looks forward to sharing his knowledge with your residents! He believes that education and engagement keeps elderly people continue to grow and mature.
$100 per lecture